Where are you from?
Born in Wijchen, mostly raised in 's-Hertogenbosch.
How long have you worked at Essense?
8 years.
What is your role within Essense?
Service Design Lead.
How would you explain to your grandparents what you do?
I help organizations get to know and understand their customers better in order to make their services more meaningful and valuable.
What does a typical day look like for you?
Get up, get the kids ready for school and have breakfast. Go to the Essense office, drink coffee, briefly streamline and coordinate internal activities with the Essense leadership team. Then I work with a client on the best approach to their challenges, have lunch with colleagues, identify with the project team how we can best support a client, speak to an applicant or coach someone on personal development. Work out a plan, quotation or presentation and then pick up the children. Eating together with my family, relaxing and sleeping well.
What is a core quality that everyone in your position should have?
Being able to listen, interpret and simplify.
What do you like to do in your spare time?
Cliché, but spending time with my kids (especially now that I've finally been able to get that box of old LEGO from the attic 😉).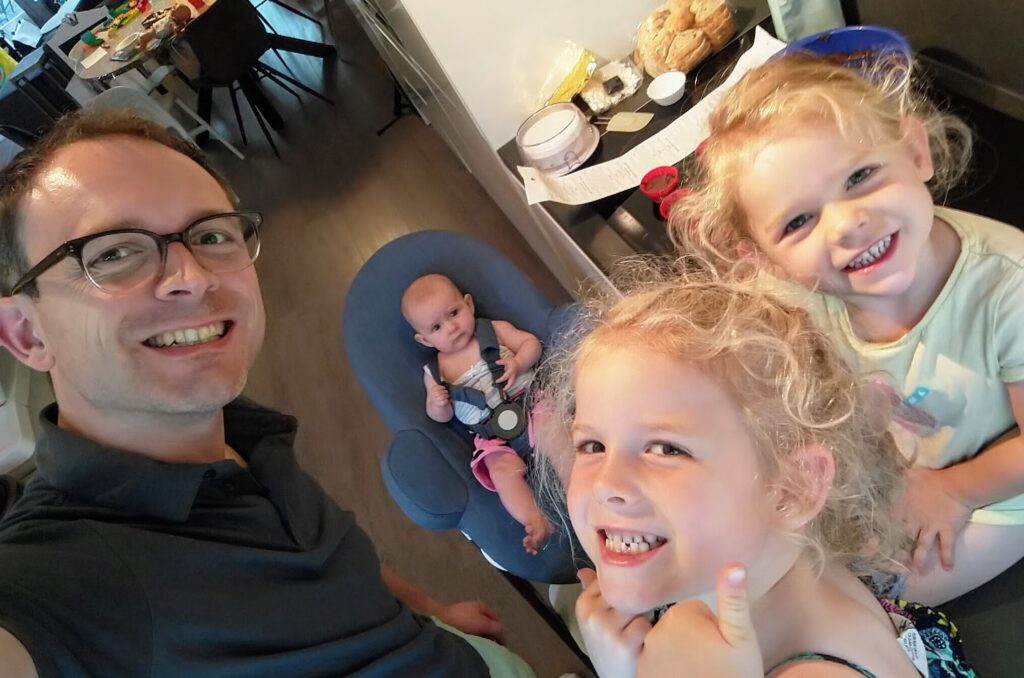 What side jobs have you had in the past?
So many things: cashier at Albert Heijn and La Place, guard at a bicycle parking, invoice management and host and bartender at a music stage.
What is your favourite emoji?
🙃
What is your favourite ice cream flavour?
Coconut.
What's your biggest pet peeve?
People standing still on the left side of the escalator.
What do you like most about your job?
Then I'm borrowing from a quote from Mike Monteiro: helping people find a better way to do things. Whether that be customers, colleagues, end users or people in general.
Do you want to become a colleague of Sander? Then check our vacancies.
Keep me updated