Saman Groep helps individuals and businesses in their transition to sustainable energy. Their services range from one-on-one advice, to installing solar panels, heat pumps, electric charging stations, and other energy related solutions.

In their current webshop, Saman Groep faced a challenge in driving online sales. To increase conversions, they sought a deeper understanding into the minds of their customers, and wanted to restructure the website based on the actual customer needs.


"If we really understand our customers, we can support them in any stage of the customer journey"

Saman Groep
the challenge
optimising online conversions
Our first challenge was to dive deep into the minds of the customer by doing customer research. We wanted to map out the purchase journey, and really understand where to focus our attention when restructuring the website.

Based on our insights, we aimed to design a solution that would increase conversions and optimise the purchasing experience.


our approach
from customer research to designing the solution
There are many ways to conduct customer research. In this specific case, we chose to focus on interviewing customers. During these one on one conversations, we examined the website throughout the entire customer journey. We believe it's important to first understand the end-to-end experience before optimising individual stages.

Among the many opportunities, we found that customers had trouble understanding the technical details to pick the right product. Website users felt a strong need for personalized advice, but were not intending to buy online.

 We learned that the main goal of the website should not be to sell products. The real customer need was to get tailored advice and build trust. If we could make that happen, customers would feel ready to schedule a consult and purchase the products.

In collaboration with Saman, we decided to design an online tool that provides customers with tailored advice. After validating our ideas with the customer, we started the proces of restructuring the website to educate, build trust and schedule appointments. Improving the customer experience and increasing conversions.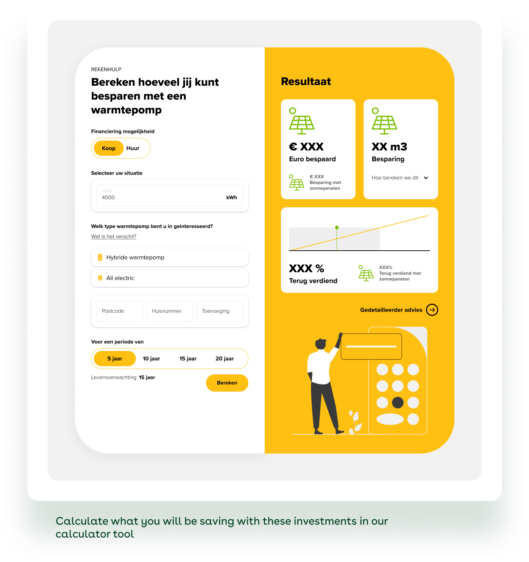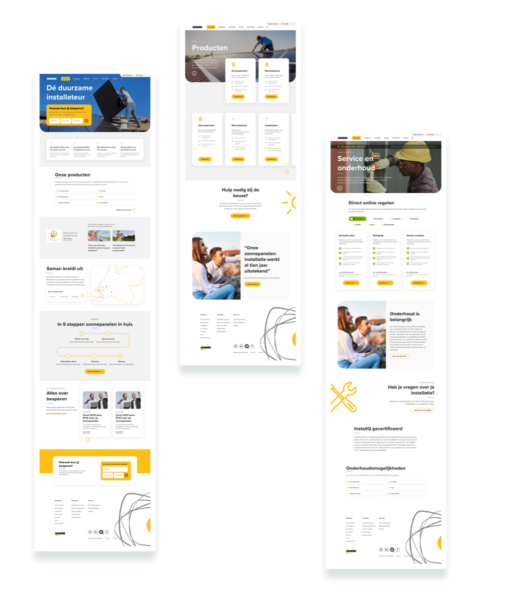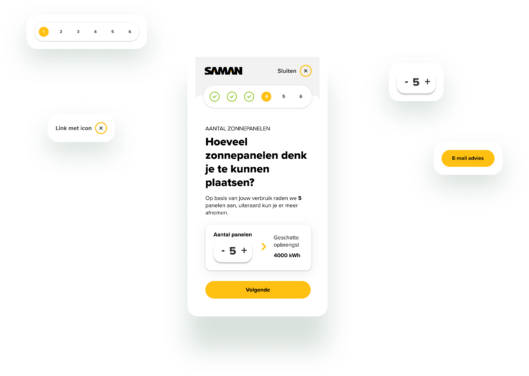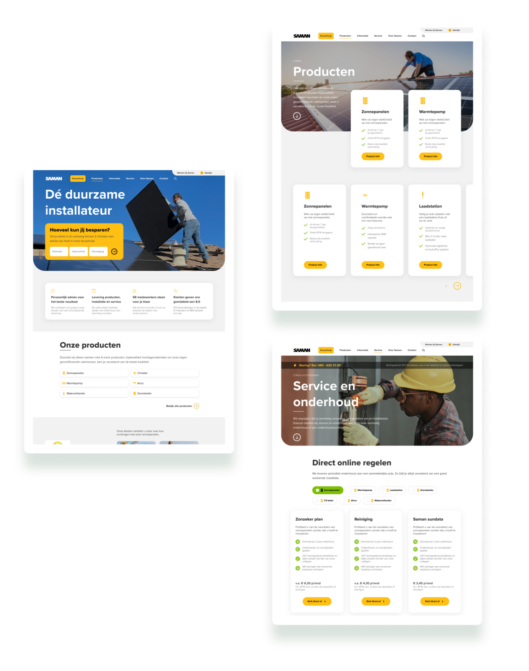 result
higher conversions, optimised UX
Together with Saman Groep and their customers, we were able to get a clear understanding of the customers needs in every stage of the journey. We were able to understand why the website was not converting, and to design a new solution to tackle this problem.

The result is a website that fulfills the actual needs of the customer, creates a higher conversion rate, and brings Saman Groep closer to their mission of making sustainable energy accessible to anyone.
Noor Schopman
Head of Clients
Want to talk about this customer story? Get in touch.
mail Noor