Waar kom je vandaan?
Geboren in Wijchen, grotendeels opgegroeid in 's-Hertogenbosch.
Hoe lang werk je voor Essense?
8 jaar.
Welke rol heb je binnen Essense?
Service Design Lead.
Hoe zou je aan je opa en oma uitleggen wat je doet?
Ik help organisaties hun klanten beter te leren kennen en begrijpen om zo hun diensten zinvoller en waardevoller te maken.
Hoe ziet een typische dag er voor jou uit?
Opstaan, zorgen dat de kinderen klaar zijn voor school en ontbijten. Naar het Essense kantoor gaan, koffie drinken, met het Essense leadership team even kort interne activiteiten stroomlijnen en afstemmen. Daarna werk ik samen met een klant aan de beste aanpak voor hun uitdagingen, lunchen met collega's, met het projectteam identificeren hoe we een klant het beste kunnen ondersteunen, een sollicitant spreken of iemand coachen op persoonlijke ontwikkeling. Een plan, offerte of presentatie uitwerken en dan de kinderen ophalen. Gezellig samen eten met mijn gezin, tot rust komen en goed slapen.
Wat is een kernkwaliteit die iedereen in jouw functie zou moeten hebben?
Kunnen luisteren, interpreteren en vereenvoudigen.
Wat doe je graag in je vrije tijd?
Cliché, maar tijd spenderen met mijn kinderen (zeker nu ik eindelijk die doos met oude LEGO van zolder heb kunnen halen 😉).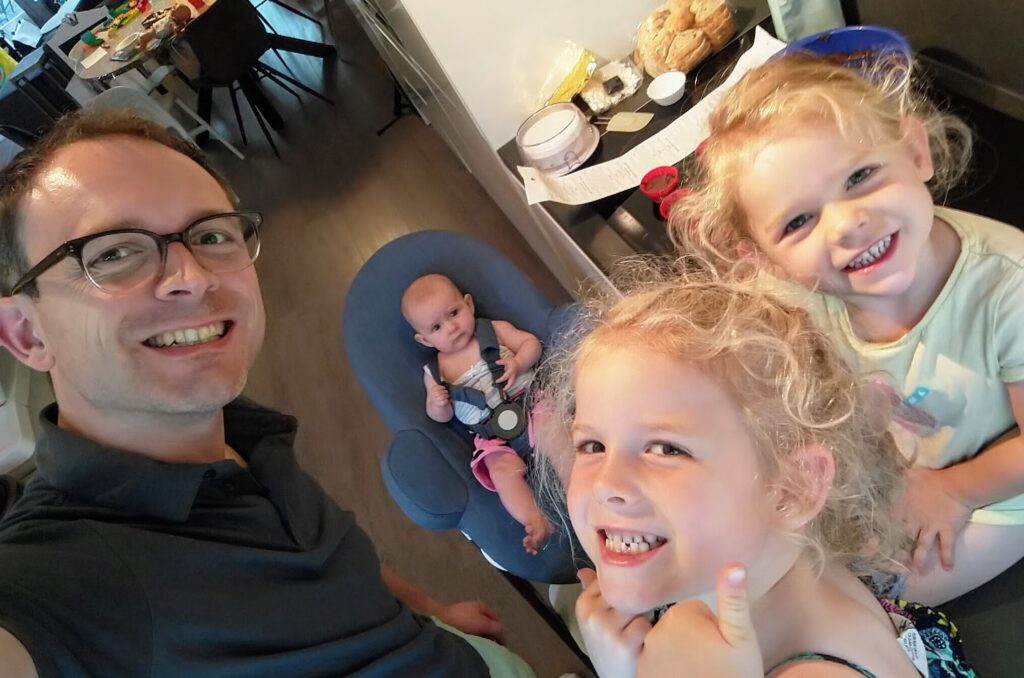 Welke bijbaantjes heb je vroeger gehad?
Vanalles: caissière bij Albert Heijn en La Place, fietsenstallingbewaker, factuurbeheer en gastheer en barman bij een muziekpodium.
Wat is je favoriete emoji?
🙃
Wat is je favoriete ijssmaak?
Kokos.
Wat is je grootste kleine ergernis?
Mensen die links op de roltrap stil staan.
Wat vind je het leukst aan je werk?
Dan leen ik van een quote van Mike Monteiro: mensen helpen een betere manier te vinden om dingen te doen. Of dat nou klanten, collega's, eindgebruikers of mensen in het algemeen zijn.
Wil je collega worden van Sander? Check dan onze vacatures.