Tip 1: Service Design 101
Dit artikel is perfect voor wie nog niet zo bekend is met service design. Je vindt er alle basisinformatie over service design: van definitie tot de drie componenten van service design. Vooral de metaforen zijn erg goed. Door service design uit te leggen met het voorbeeld van het restaurant (hoe dat georganiseerd is) en het theater (wat zie je op het podium versus wat gebeurt er backstage), is het voor iedereen eenvoudig te begrijpen.

Vorm: Artikel
Voor wie: Beginners
Lees het artikel.
Tip 2: Demystifying Service Design — Part 1
In dit artikel stelt Erik Flowers de vraag wat het eigenlijk betekent om een service te verlenen. Ook hij gebruikt het theater, of liever de opera, ter illustratie. Dit artikel gaat net iets dieper dan Service Design 101. Het gaat hier niet alleen wat er achter de coulissen van het theater gebeurt, maar ook backstage bij de bezoeker in zijn of haar leven. Want uiteindelijk gaat het om de behoefte van die bezoeker. Hij maakt ook duidelijk wat het verschil is tussen UX Design en Service Design en hoe deze twee disciplines elkaar aanvullen.

Vorm: Artikel
Voor wie: Gevorderden
Lees het artikel.
Tip 3: This is Service Design Thinking
This is Service Design Thinking is een favoriet naslagwerk onder service designers. Dit boek is een verzameling van het werk van 23 auteurs en een grote online community. Het boek is tot stand gekomen middels co-creatie (practise what you preach!). De schrijvers delen hun kennis en ervaring op het gebied van service design in de vorm van theorie. Daar ligt ook de nadruk op. Het boek bevat ook enkele tools en methoden die je direct kunt toepassen. Dankzij de slimme vormgeving is het een fijn naslagwerk. Een absolute aanrader voor iedereen van beginner tot expert.
Vorm: Boek
Voor wie: Beginners, gevorderden en experts
Koop het boek.
Tip 4: This is Service Design Doing
De titel verraadt het al: dit is de opvolger van This is Service Design Thinking (tip 3). Het hele boek draait om het doen van service design, hoe voer je het uit? Je leert workshops te begeleiden, service design methodes toe te passen en nog veel meer. Het boek staat vol slimme methoden die je ook nog eens kunt downloaden. Een super praktisch boek dus dat je helpt verandering teweeg te brengen.
Vorm: Boek
Voor wie: Gevorderden en experts
Koop het boek.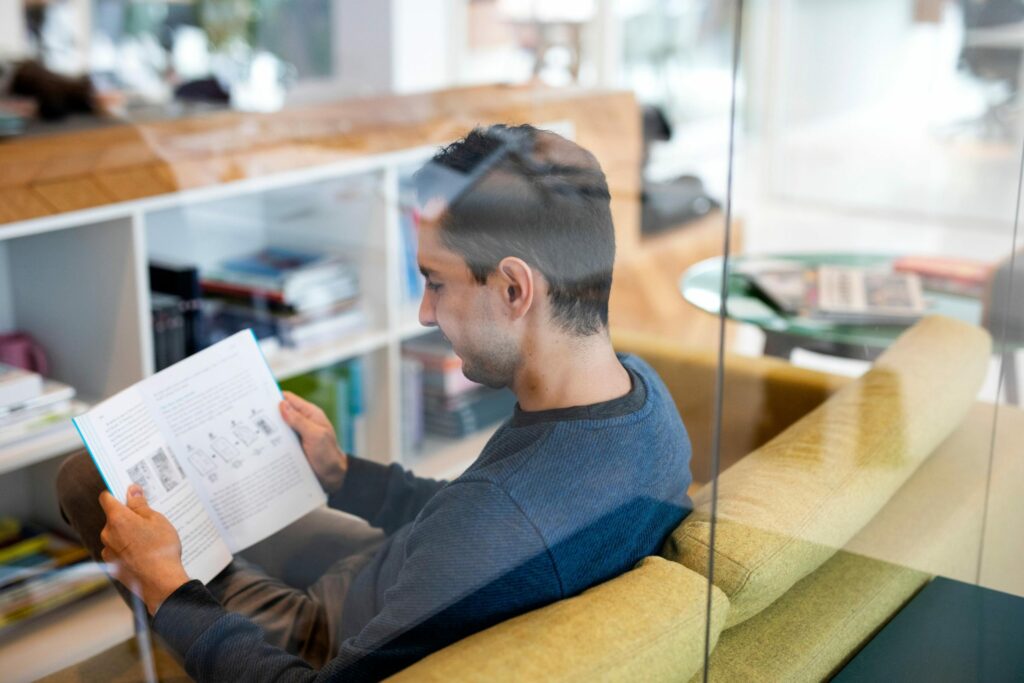 Tip 5: Three Analogies for the Aggregate Nature of Service Design
Dit is opnieuw een artikel van Erik Flowers. De drie analogieën zijn sterk omdat ze laten zien dat je niet ontwerpt voor individuen, maar voor een heel ecosysteem rondom interactiemomenten. Wij zijn fan van de analogie over het designen van een nationaal park. Er is niet slechts één persona en er zijn duizenden verschillende journeys: geen wandelaar bewandelt hetzelfde pad. Er zijn wandelroutes en sommige uitkijkpunten en plekken van het park passeer je via meerdere wandelroutes. Je kunt een wandelroute zien als een touchpoint van het park en het uitkijkpunt als een touchpoint van de wandelroute.
Vorm: Artikel
Voor wie: Gevorderden
Lees het artikel.
Tip 6: Working Forwards and Working Backwards
In dit artikel houdt Ben Holliday een pleidooi over het omgekeerd in kaart brengen van de stappen die je moet nemen om tot een eindresultaat te komen. Hij zet analyse en design tegenover elkaar. Volgens Holliday werken veel organisaties voorwaarts vanuit analyse, en analyse vertelt je slechts hoe dingen er nu voor staan. Door je eerst voor te stellen waar je heen wilt, wat de visie is, kun je als het ware achteruit werken. Zo bepaal je wat er moet veranderen aan de huidige situatie. Dát is service design, stelt hij. Dat betekent overigens niet dat de analyse niet meer nodig is, de werkwijze biedt enkel een ander perspectief.

Vorm: Artikel
Voor wie: Experts
Lees het artikel.
Tip 7: Comparing Service Design and Business Analysis
Dit artikel sluit aan op het vorige artikel: het vergelijkt service design met business analysis. Het helpt je het de verschillende perspectieven en aanpakken te begrijpen. Handig is vooral de tabel waarin de rollen en vaardigheden tegenover elkaar worden gezet.
Vorm: Artikel
Voor wie: Beginners en gevorderden
Lees het artikel.