Our services
Vision and CX principles
Channel matrix
Bold steps to realise vision
Roadmap implementation
If you want to switch to green energy, you want to do it quickly and easily. Whether you arrange your switch online or with a bit of help from the customer service representative, you want the same information and experience. Relevant, clear, and consistent. Otherwise, there is a fair chance that you'll get confused and drop out. That is precisely why Eneco values a distinct customer contact strategy so much – so that you have a clear, warm experience with Eneco.
situation
Customer contact without temperature changes
Customer service has contact with customers, and so do many other departments. Digital, marketing, credit management: they all contribute to the overall customer experience. The departments must work together in a customer-oriented way that transcends both silos and customer contact channels. To enable everyone to work towards the same goals (like a higher customer satisfaction level and more customers switching to sustainable energy), a multidisciplinary Eneco team, coached by Essense, developed a solid customer contact strategy – practical and supported by the entire organisation.
approach
From outline to specifics
Mention the word 'strategy' and allergic reactions quickly pop up. Lengthy sessions, endless slide decks, and fluffy language? No thanks. We instead make strategy understandable and practical, and most of all supported and embodied – so that teams can get to work with it. That is why we quickly drew up the joint ambition and took that into the analysis phase. First, we split up the topic into three workstreams: customer, organisation, and market trends. Next, we divided Eneco's multidisciplinary team into workstream teams, and from there, it was mainly up to them. We provided tools such as checklists, templates, and Miro boards, and of course, we coached them along the way.

In the meantime, we spoke to Eneco's management team and asked people in the workplace to vlog about customer contact. Then, finally, we brought all the findings together in a strategy sprint. Four days full of vlogs, guest speakers, energisers, prototypes, validations, and more. It was the perfect foundation for the customer contact strategy and CX principles – which we made more specific after the sprint. We also developed a customer contact matrix (including desired channels and touchpoints) and asked the team to determine Bold Actions that would lead them to the ultimate channel overview. Be bold – because we want to see a real difference and develop a customer-oriented mentality.
"When drafting our new customer contact strategy, Essense has achieved a perfect balance between solid facilitation, activating our subject experts, a great passion for customer experience, and an enormous amount of creativity throughout the entire process."
Sandra van Maarseveen
Manager Customer Care & Operations @ Eneco
result
Full steam ahead
Even before all the finishing touches had been made, the team already started working on the customer contact strategy. They applied the principles within their own departments and as a result, our templates and Miro boards easily found their way throughout the organisation. This happened almost automatically because the enthusiasm of the multidisciplinary project team was contagious and inspiring. By facilitating the process across all channels and organisational layers, Eneco's customer contact strategy is now truly supported and embodied by the entire organisation.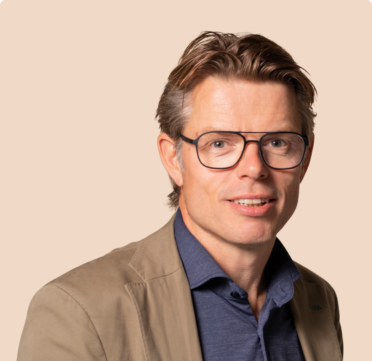 Want to talk about this customer story? Get in touch.
mail Harald