Organise

a customer-centric way of working
How do you bring your brand promise to life in every detail of your services? By connecting your teams with a customer-centric approach across silos and channels. We determine the crucial customer journeys, supported by the board and all teams. Enabling all teams to chase the same goals and steer on the same KPIs. This way, everyone is more efficient and every customer experience initiative contributes to your ambition.
Our building blocks
We're keen to discuss these with you to come to a tailored approach.
CX strategy
CX ambition with tangible guidelines that contribute to strategy and brand promise.
way-of-working
Structured and uniform way-of-working for continuous improvement of customer journeys.
governance
Agreed setup for organisation-wide roles and governance on progress and priorities.
CX measurement
Measurement framework based on the CX strategy, with relevant KPI's to monitor progress towards targets.
customer insights
Central customer insight management and practical access for the organisation to leverage.
customer mindset
Our approach for building a customer-centric mindset from leadership to employees.
maturity scan
Assess the current state of the organisation as the starting point for developing customer excellence.
capability building
Tools, training and coaching to develop internal teams on customer-centric collaboration.
the bottom line of a customer-centric organisation:
1

uniform way of working

A standard way of working across teams, enabling effective prioritisation based on ambition and strategy, aligning everyone.
2

customer-centric culture

A clear vision on the desired customer experience based on the brand promise. With tangible guidelines for all teams to use.
3

clear goals and KPIs

All responsibilities and objectives assigned. Tools for monitoring progress and central management of opportunities and initiatives.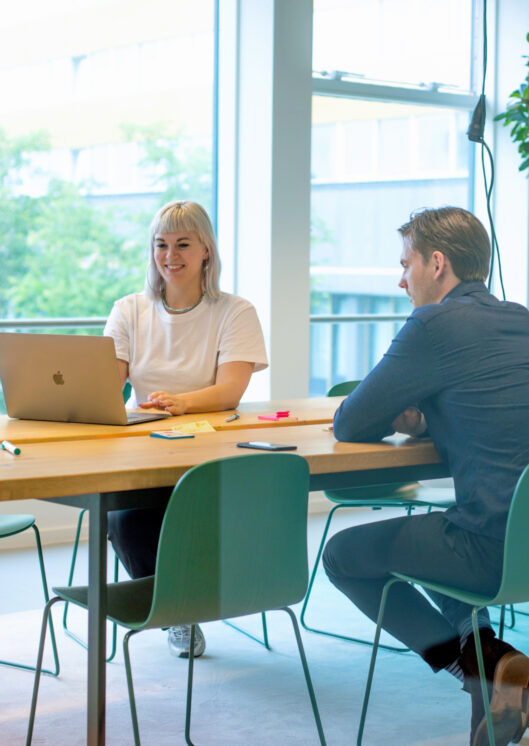 Any questions about customer-centric organisations and ways of working?
mail Harald
"Essense has been instrumental in supporting our team by establishing a passenger journey framework, standardising CX measurement and building a dynamic CX dashboard."
Maaike van der Windt
Aviation Marketing Director, Schiphol
other services
We help organisations achieve customer excellence on three levels. Also check out the other two here: